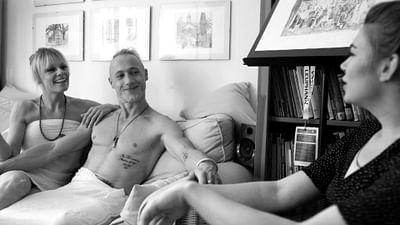 Streetphilosophy
Embrace Your Sexuality!
Streetphilosophy
Embrace Your Sexuality!
How does sex, identity and self-expression interlace? We explore this muli-faceted question through the lives of multiple Berliners, starting with four voguing performers who've created a safe space for themselves, and an asexual model who posts sexy pictures online. Next we visit a hypersexual couple and discover puppy play with Marion and Leo.


Duration :
26 min
Available :
From 20/11/2021 to 30/05/2025
Genre :
Magazine Shows
The most viewed videos on ARTE