A multilingual news format
ARTE Europe Weekly is a digital news magazine. The format is presented by four native speakers of German, French, English and Spanish, and to ensure that it reaches an even larger audience comes with Italian, Polish, Greek and Hungarian subtitles.
ARTE Europe Weekly was launched in November 2022 and is distributed every Saturday via arte.tv and the ARTE YouTube channels. Thanks to a partnership with six of Europe's leading media outlets, it can also be accessed on the digital platforms and in the languages of El País (ES), Le Soir (BE), Gazeta Wyborcza (PO), Internazionale (IT), Kathimerini (GR) and Telex (HU). ARTE Europe Weekly, in other words, is available all over Europe in eight different languages.
The stucture of the magazine
The week's top European news story
Each episode analyses whichever news item is currently dominating the European and international headlines, e.g. the Russian attack on Ukraine or the Italian elections.
The editorial team's choice
ARTE Europe Weekly zooms in on a news item that has not yet received much, if any, media attention, e.g. Europride in Serbia or the boom in alternative energy sources in Spain.
Culture
The ARTE editorial team selects stories from arts and culture such as the young trumpeter who combines Mozart with salsa or the portrait of a Spanish author.
The team of presenters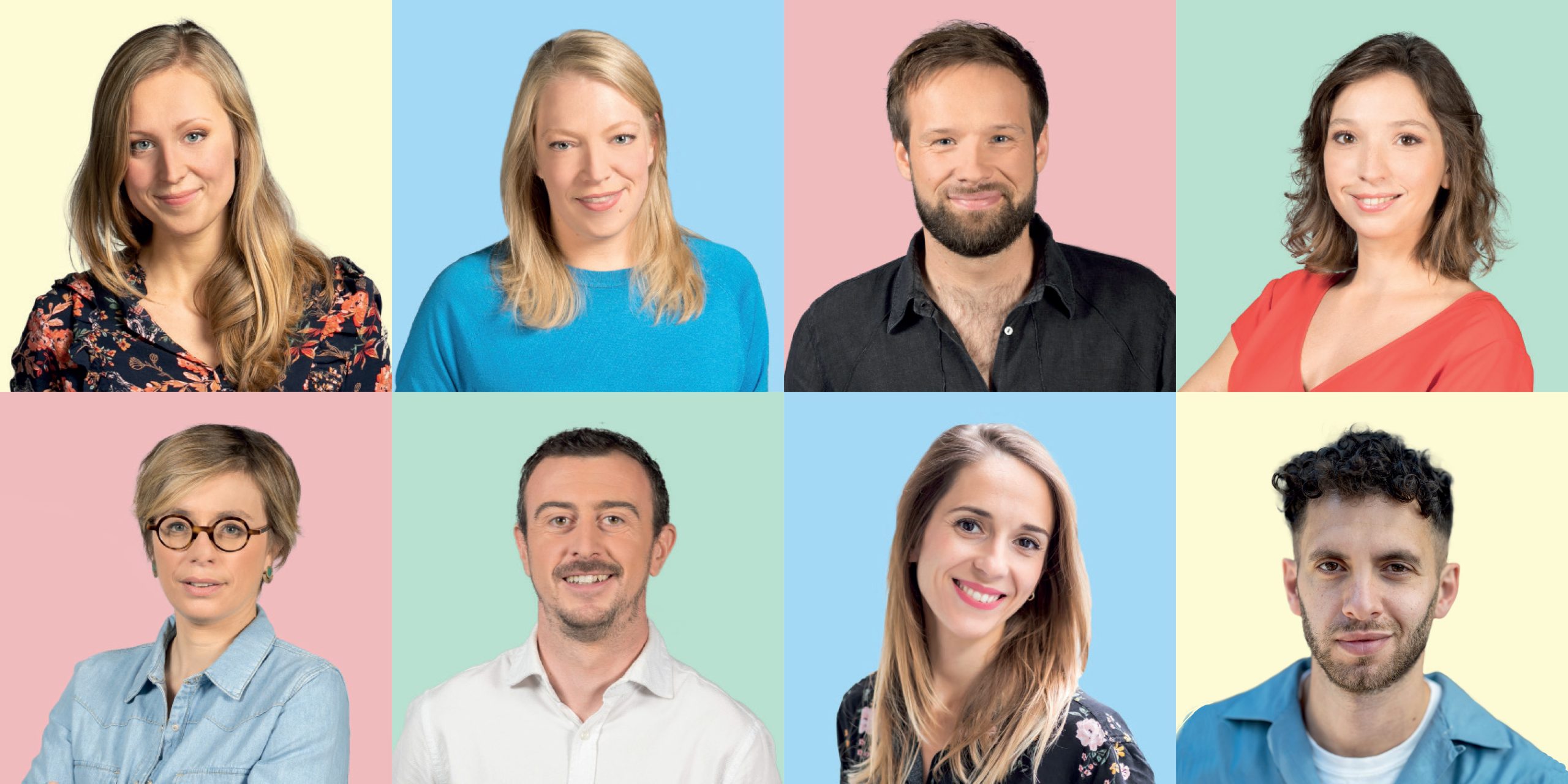 From left to right: Anja Maiwald, Anne-Charlotte Waryn, Robert Handrack, Catherine Bennet, Anne-Lyse Thomine, Marc Campdelacreu, Laura Ribes, Jad Salfiti
English-language presenters
Catherine Bennet
Jad Salfiti
French-language presenters
Anne-Lyse Thomine
Anne-Charlotte Waryn
German-language presenters
Robert Handrack
Anja Maiwald
Spanish-language presenters
Marc Campdelacreu
Laura Ribes
Background and financing
ARTE has been steadily expanding its multilingual programming since 2015, not least thanks to the support of the European Union. ARTE Europe Weekly is co-financed by the European Union in the framework of the preparatory action "European Media Platforms".