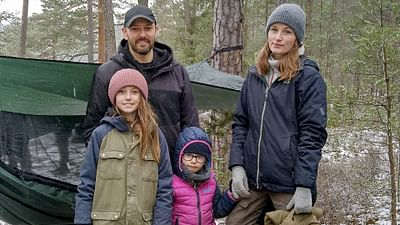 Re: Preppers in Sweden
Re: Ireland says Goodbye to Peat
Re: Should We Give Up Avocados?
Re: My Dog is Vegan
Meatless Petfood
Re: Preppers in Sweden
Robin has been prepping for years. This father-of-two from Stockholm always has enough supplies in his apartment for a few weeks. His wife is also a converted prepper. They often go to the woods to spend a few days in the wilderness to teach their children vital survival skills that they might need in a national emergency. Sweden has long lived in fear of a Russian invasion. With the war in Ukraine, the government is sufficiently worried that it's asked Swedes to learn to be self-sufficient.
The most viewed videos on ARTE