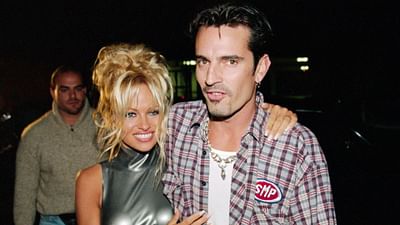 Pamela Anderson & Tommy Lee
Love, Sex and Videotape
Mont Saint Michel
The Enigmatic Labyrinth
Portugal: Through the Algarve by Train
Jimi Hendrix, "Hear My Train a Comin'"
Pussy, Pleasure, Power!
Female Desire and Pop Culture
Mel Gibson
A Tormented Soul
Pamela Anderson & Tommy Lee
Love, Sex and Videotape
In the early 1990 Pamela Anderson was probably the most famous woman in the world and a potent sex symbol due to her seductive appearance in the popular television series Baywatch. Her relationship with bad-boy musician Tommy Lee fascinated the celebrity press.  As their love life played out in public in the pre-internet age, everything changed when a sextape emerged.
The most viewed videos on ARTE