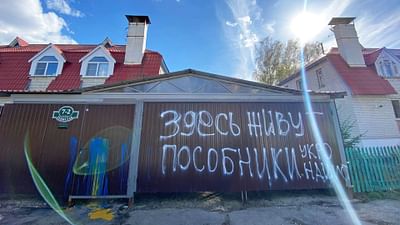 Re: Ukrainian Refugees in Russia
Re: Ireland says Goodbye to Peat
Re: Should We Give Up Avocados?
Re: My Dog is Vegan
Meatless Petfood
Re: Ukrainian Refugees in Russia
Some six million people have already fled Ukraine. Among them, 730,000 Ukrainian refugees passed through humanitarian corridors that take them deep into enemy territory. Now they are huddled in isolated camps in the middle of the Russian countryside and many want to leave the country as quickly as possible.
The most viewed videos on ARTE