Philosophy
Ecology: The Enemy of Progress?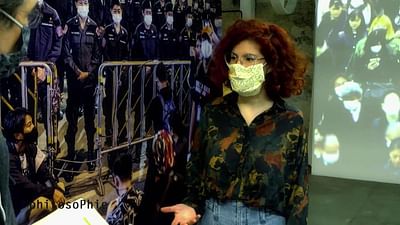 Philosophy
Behind the Mask
Philosophy
How to Solve a Moral Dilemma
Philosophy
Offended Identities?
Philosophy
Does Consoling the Bereaved Even Work?
Philosophy
Fifty Shades... of Love
Philosophy
Is Sport Meaningless?
Philosophy
Behind the Mask
The mask is both a symbol of altruism and civicism, and of personal liberty curtailed. Raphaël Enthoven explores its many paradoxes with the philosophy researcher Elsa Novelli and the Secretary of State Sophie Cluzel in charge of People with Disabilities.
Duration :
27 min
Available :
From 14/04/2022 to 25/01/2024
Genre :
Magazine Shows
The most viewed videos on ARTE